Customer Specialist - Bilingual (English / Spanish)
Job ID: G32019
SALES
US-CA-SAN FERNANDO
603 SAN FERNANDO RD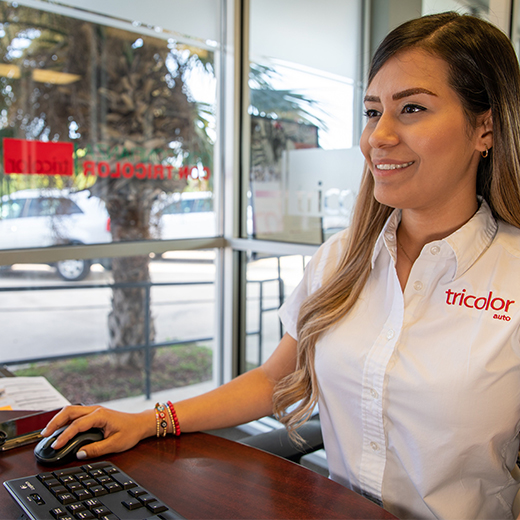 Job description
Tricolor Holdings is an integrated retail and financial services company providing vehicle sales and financing to the Hispanic community in Texas, California, and Nevada. The Company is focused on providing the best customer experience across our retail and financing operations through mission-driven fulfillment of our desire to improve the lives of our customers.
As a Customer Specialist you will be the face of Ganas Auto, your mission will be to go above and beyond to provide an outstanding experience to our customers and make their dreams come true!
Your responsibilities:
Greet new walk-in customers, listen to them, and ask the right questions to determine their needs. Then, demonstrate our vehicles inventory, their features and help our customers find the perfect ride!
Daily interaction with our customers face-to-face, via telephone, email, and social media to introduce our product based on their needs.
Educate our customers on our financing options, help them select the right financing plan for them, process the paperwork, and close the deal!
Build and maintain - even after the sale – a good working relationship with our customers. Make them feel part of the Tricolor family!
Be a Tricolor Ambassador, and invite potential customers to the store, show them how we can help them and their families, demonstrate our vehicles and talk about our in-house financing plans.
Work with your team to reach individual and store goals. We are stronger together!
The ideal Ganas Auto Customer Specialist will be:
An energetic, motivated, enthusiastic, and happy person.
Someone that enjoys meeting new people every day and that feels passionate about helping our customers.
With previous experience in sales and customer service, not necessarily in car sales. We will provide you the training and all the support needed to succeed in the auto financing world.
To take our customers on test drives and help them find the right vehicle, the ideal candidate must have a valid US Driver's License, with a clean record.
A bilingual person that feels comfortable interacting with our customers in Spanish and English.
A goal-oriented and self-motivated individual, looking to build a career in Ganas Auto and take advantage of our development and career opportunities.
Why should you join the Ganas Auto family?
Great commissions and bonuses.
Benefits: 401K, Health, Vision and Dental Insurance.
Employee discounts.
Free psychological assistance.
Teamwork environment.
Recognition program.
Training and development.
Career opportunities.
We are waiting for you. Apply today and join our team!